💱Superrich Exchange Android Application
android ● 29 Sep 2013
I made this app for Superrich as a freelance project. They needed to redesign the old app that was made in 2011.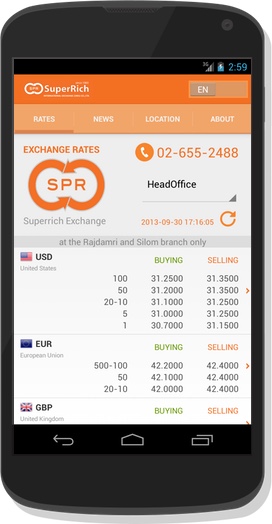 The app shows the money exchange rates for their customers. It also can calculate the rates for selected currencies, show latest news and show the map and branches with contact information.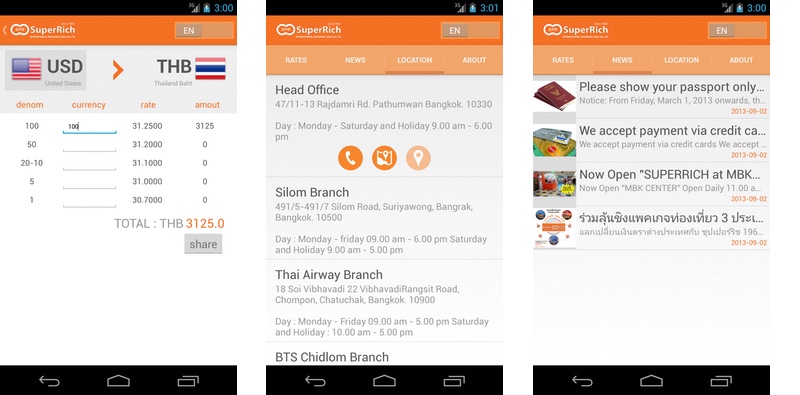 This app was downloaded more than 100k times and served the users for 5 years.